Ok.... So I neglected to mention that a week and a half ago, I registered my name "Sweet Tooth Fashionista". I just figured that it was a really cool and catchy name.
I guess I tend to venture on the positive side. I thought that if my blog caught on, then maybe another Sweet Tooth Fashionista would pop up.
This could also be a form of postive reinforcement for me. You know... If I am Legally what I envision myself to be --- Then I can be who I want to be.
So, I am just about ready to send out my chocolate samples to my FaceBook Group winners. I will drop them in the mail on Thursday this week. I can definitely say that I have the basic concept of preparing chocolates from molds. I was going to step up to bonbons, but when I read a recipe, I become a bit overwhlemed. I have decided to create chocolate truffles.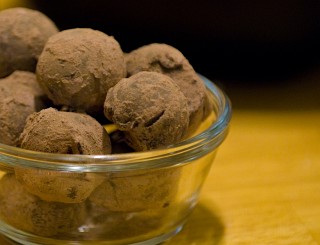 I have finally obtained a fairly easy recipe, that has a shelf life of a month. A long shelf life is important to me right now, in case someone wanted me to ship an order to them.